Peccary skin prices fluctuate according to market demand, supply availability, and currency exchanges rates. Price is based on two (2) factors: grade and size.​
MAPCOM SAC supplies luxury brands, well established leather companies around the world, small craftsmen and individual buyers with the finest skins available at the best value.
The grade or selection of the skin is determined primarily by the quantity and location of natural defects in the skin.  Our leather is the same, luxuriously tanned quality from a Grade 1 to Grade 4.  We never cut corners on making leather.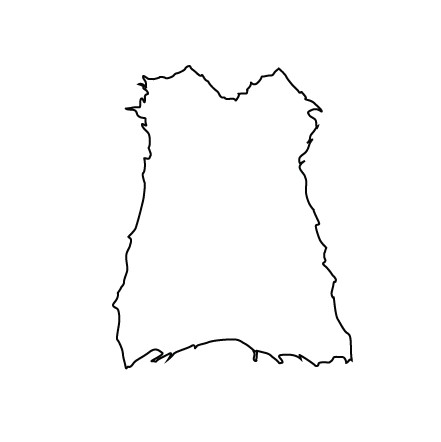 Defects in:
0 Quadrants
1 Quadrant
2 Quadrants
3 Quadrants
Grades:
Grade I
Grade II
Grade III
Grade IV
Please note that this is a simplified grading chart. Grading is more subjective, and each skin has its own unique characteristics. For more detail on grading, please contact us.